Dads, do you want to know how you & your daughter can give this holiday season? A couple local residents, Artranda Hicks and Anthony Gaither, set out a vision to provide for families all over who are in need. They are hosting this event to create memories for dads and their little girls, while collecting toys for needy families.
WHAT: Dance & Toy Drive with Food, Fun, and Music
COST: One gift donation
WHERE: Roger Carter Community Center, Ellicott City

WHEN: Sunday, December 23 3:00-7:00 PM
WHY: To help families in need this holiday season
This event is done in partnership with two charitable causes: Casey Cares Foundation and Sarah's Hope-Mount Street.
for Please see attached the links to both organizations we've partnered with for the upcoming holidays.
Casey Cares Foundation provides ongoing programs for critically ill children and their families. They have partnered with this event and spelled out specific needs by creating this Amazon Wish List – https://amzn.to/2UFZR6A. Please purchase gifts using the link for convenience, accuracy, and to account for what's remaining.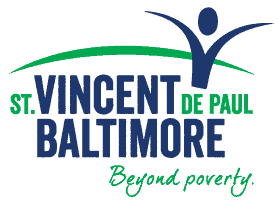 Sarah's Hope, Mount Street is one of many programs run by St. Vincent de Paul of Baltimore. It is a Comprehensive 130 bed shelter serving homeless families in Baltimore City. Services include meals, youth activities and tutoring, adult education classes, case management, housing placement and referrals. They provided a list of certain household items and special gifts that families are in need of.
Bring these items to the event for Sarah's Hope:

LEGO bricks
*New* Household Items (pots, pans, dish cloths, paper towels, etc.)
Restaurant Gift Cards
Board Games
AMC Gift Cards
5 & Below Gift Cards
For More Details…

Send an email to Artranda Hicks at artrandahicks@yahoo.com for more information.
Note: This is not a Howard County Dads hosted event. We became aware of it and quickly asked how we can help get the word out and support a good cause.
Can't Make it? You can still help!

Unable to attend this first annual Father/Daughter dance? Don't worry, both Casey Cares & Sarah's Hope accept donations all year round. If you're short on time, just come by to drop off a gift and have your kids learn the joy of giving to others.
Give the gift that keeps on giving: Love, Support, Encouragement, and Happiness, this holiday season. 
Thank you in advance for your willingness to make a difference.