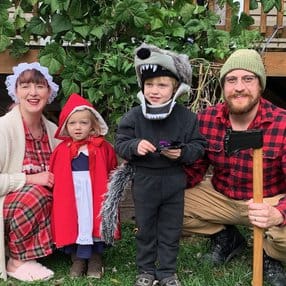 We're looking for the best costumes this #HoCoHalloween! Enter to win prizes and most of all, dad bragging rights!
The deadline for entering is Wednesday, November 3rd. Complete the form below & upload a photo of your costume(s) or pumpkin to submit your entry. See more details below.
Two Contest Categories
Category 1: Best Costume(s) – solo or family but a Dad must be included
Category 2: Best Jack-O-Lantern
How it Works
Upload a photo using the form below by the deadline, Tuesday, Nov 2nd
Photos without dads will not qualify
Public voting for the finalists will begin on November 3rd and will take place on social media via Facebook, Instagram, Twitter, and our blog.
Winners will be announced on Sunday, November 7th.
Submit Here!
Terms and Agreements: I hereby assign full copyright of these photographs to Howard County Dads group, and its team of contributors (and the related representatives and assigns) together with the right of reproduction either wholly or in part on HowardCountyDads.com and social media platforms. Emails used for the entry will be subscribed to the Howard County Dads newsletter. Participants may unsubscribe at any time. If necessary, the Howard County Dads Board of Directors (DadBoD) will narrow entries down to top costumes for each category.
---
Previous Entries