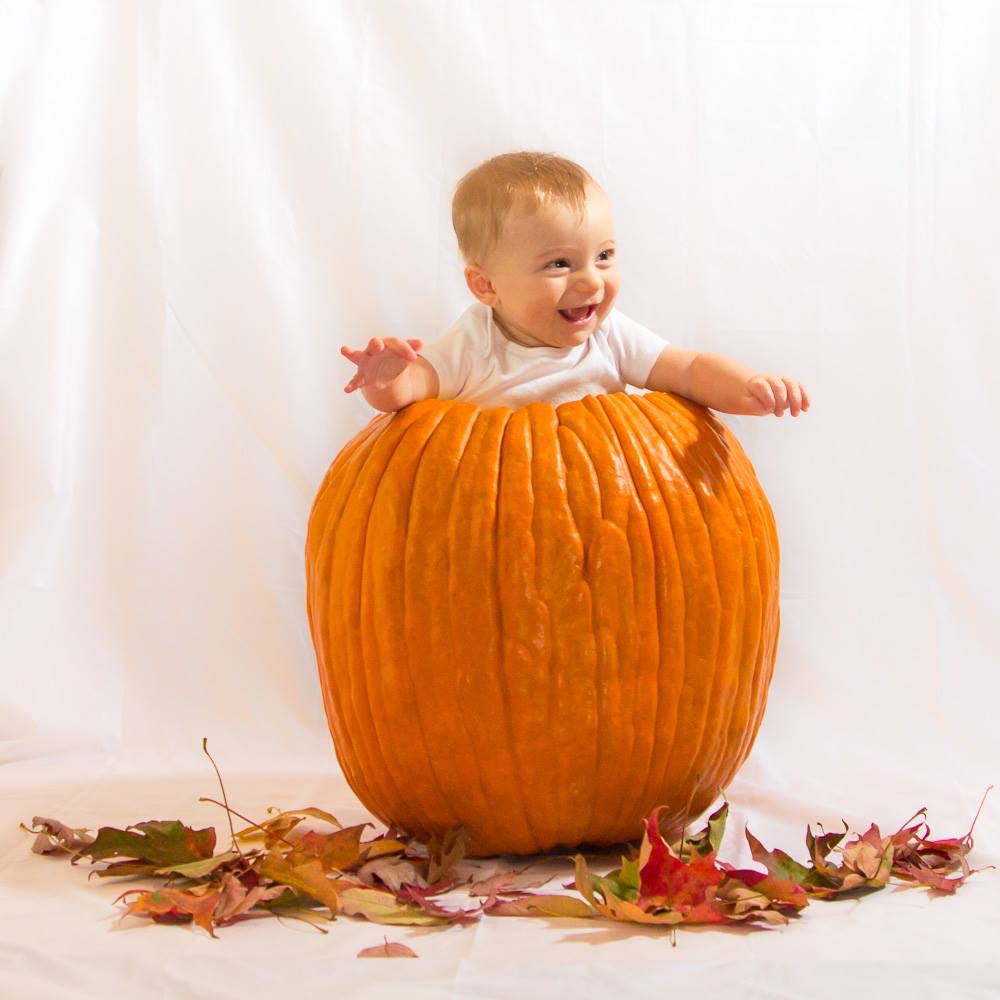 Fall is coming soon…We'll have cooler weather, Halloween, and Fall colors. I'll be coming out with some tips and ideas for photography in the fall soon, but in the meantime, here's an idea to start thinking about.
This one takes some dedication and buy-in from Mom, but these pictures were a hit when I did them. The one of my son was 5 years ago, and my daughter 3 years ago – they were about 7 months and 4 months when I took the pictures. Each pumpkin ran about $100 and took some time to clean out enough for the kids to get in. Inside was a little seat of towels I could adjust to the height the kids. We cleared a spot in the living room and had other parents come and stuff their kids in the pumpkins as well.
Comment below if you want to give try. I can provide tips that I learned from doing it twice.