It's fun to stroll around the zoo in a costume collecting candy. However, not all zoo Halloween events are created equal. Here is the rundown on The National Zoo's Boo at the Zoo and The Maryland Zoo's ZooBOOO!.
Key Differences
National Zoo
Nighttime Trick or Treating
festivities all over the zoo
3 hours long, after zoo closes
admission: $25 +parking
zoo members save $5
40 trick or treat stations
few animals, after-hours exhibits only
commemorative bag
Maryland Zoo
Daytime Halloween Festival
festivities in one central area
lasts all day, usual zoo hours
Free w/ Zoo Admission: $19
zoo members attend free
12 – 15 trick or treat stations
lots of animals on habitat
festival games, outside vendors, costume contest
Similarities
Run during one weekend – Friday through Sunday
If you're having an awesome costume year, both are a great way to get more use out of it.
Trick or Treating, live entertainment, and animal learning demonstrations.
The National Zoo – Boo at the Zoo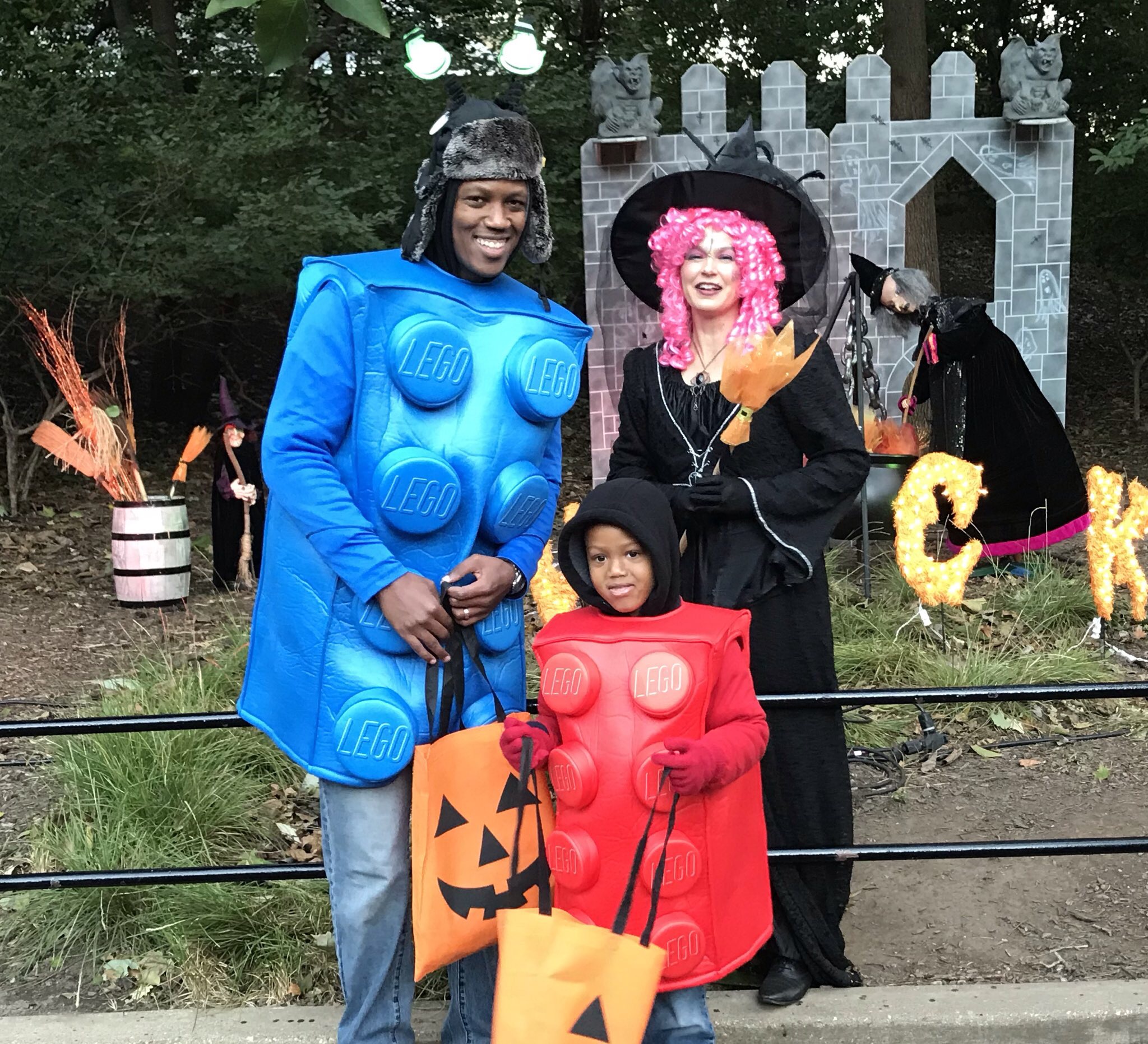 The Festivities
Boo at the Zoo is an after-hours nighttime trick or treating event. It's a great way to spend a fall night on a festive stroll through such a large zoo. The paths are decorated everywhere you go. Many of the workers and volunteers dress up as well, adding a bit of fun to the night.
You can find a stage and live entertainment set up where the train usually rides. There was music, hula-hoops, dancing and such to keep everyone warmed and having a good time.
The Trick or Treating
Candy! Lots of Candy! 40 stations spread all over the zoo to be exact. Boo at the Zoo 2018 was sponsored by Mars. So there were lots of our favorites: Twix, M&Ms, and Snickers, oh my!
The Animals
Since Boo at the Zoo is an after-hours event, there are fewer animals out on habitat than one would find during regular zoo hours. Animal viewing is really limited to the indoor habitats. Here is the list of exhibits open for this event:

Small Mammal House
Great Ape House
Reptile Discovery Center
Think Tank
Great Cats Circle
Elephant Community Center
Kids' Farm
Asia Trail

Overall
Come for the trick or treating and be wowed by the decorations! This is a production. If you want to check out the animals, come for free in the afternoon and leave for dinner at 4 when the zoo closes. Then, come back when Zoo at the Boo starts at 5:30. It isn't much of an added bonus to justify an annual membership. ZooLights, their December event, is a great reason to opt in to the FONZ (Friends of the National Zoo) membership.
The Maryland Zoo – ZooBOOO!
This is another Halloween celebration at the zoo, but this is a festival that happens during the day. They actually keep the festivities going all day 10 AM to 4 PM (usual business hours). Instead of closing the zoo to hold an event, ZooBOOO! happens off on the side to compliment a regular zoo visit.
The Festivities
The pavilion area was sectioned off with a large stage with live entertainment, lots of seating, food vendors, and festival games.
Throughout the day animal demonstrations and costume contests were hosted on the stage. With attractions like a corn maze and bounce houses, it really did feel like a fall festival. Purchase tickets and you can play carnival games like ring toss.

The Trick or Treating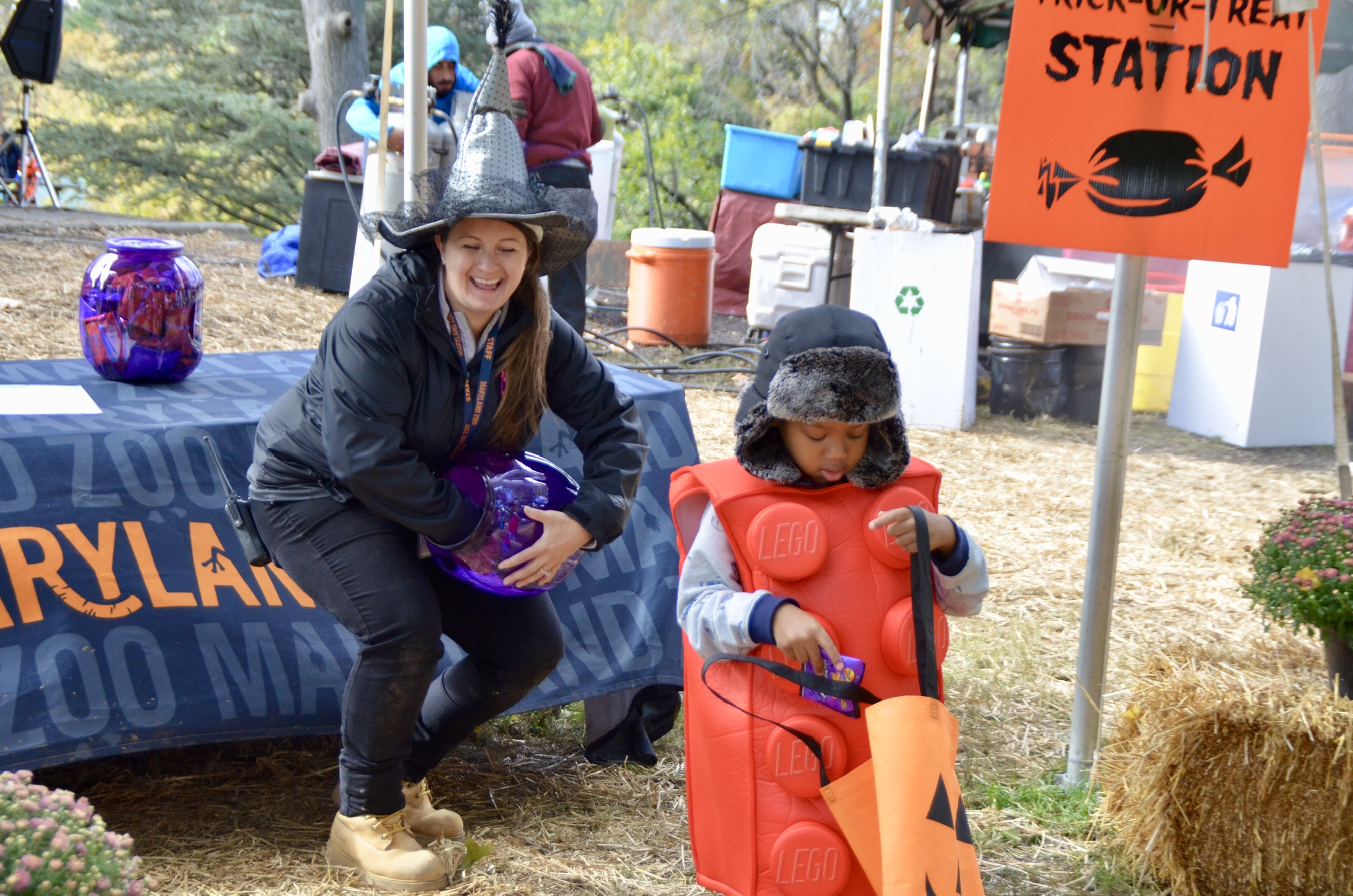 Bring your own bag to go trick or treating here. There are about 12-15 tables with volunteers or corporate sponsors giving out treats to kids.
The Animals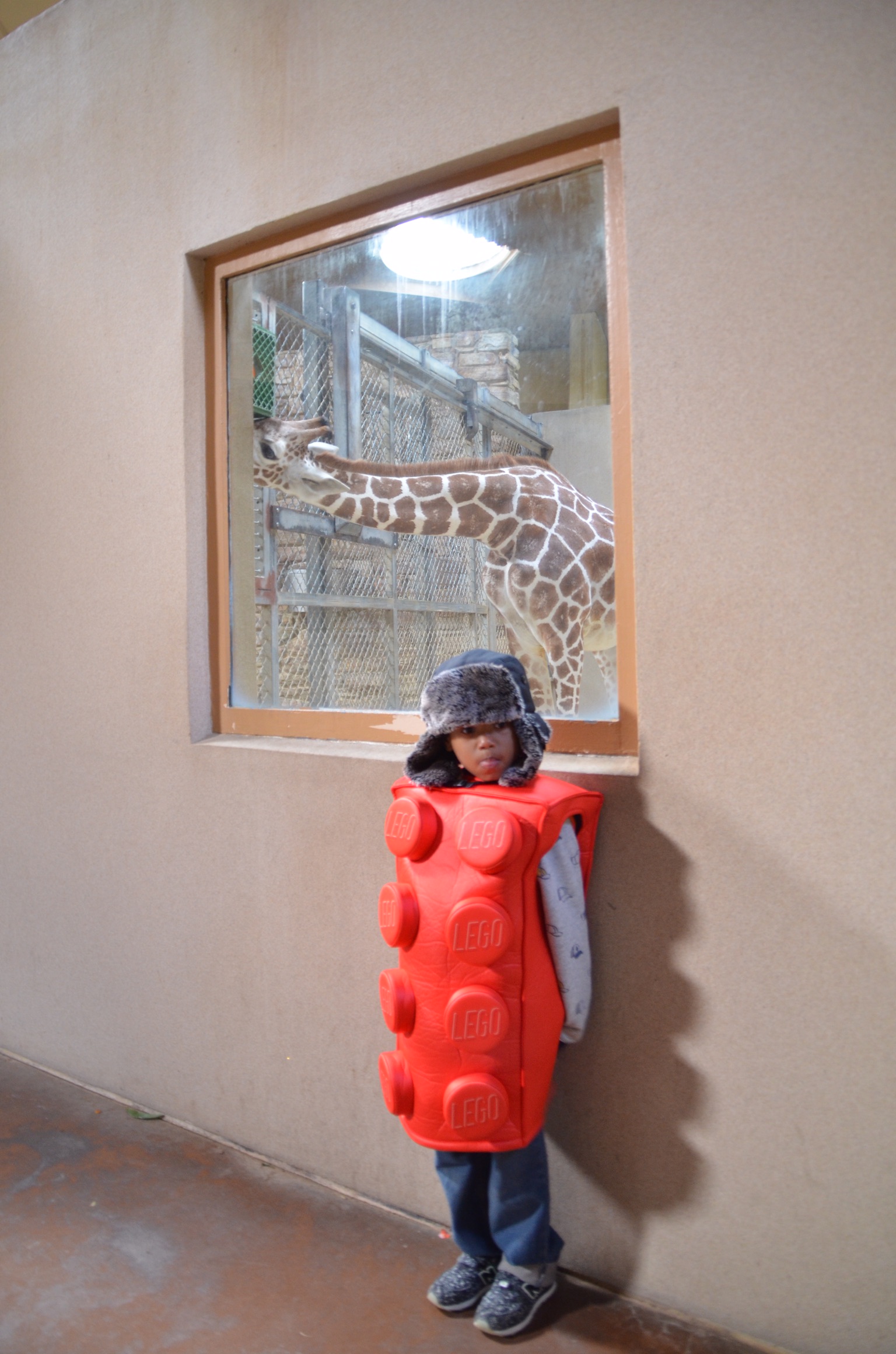 With ZooBOOO! being held during daytime hours, the animals are out and this is a fully featured zoo visit. We were able to see the all of the favorites: giraffes, zebras, and leopards.
Overall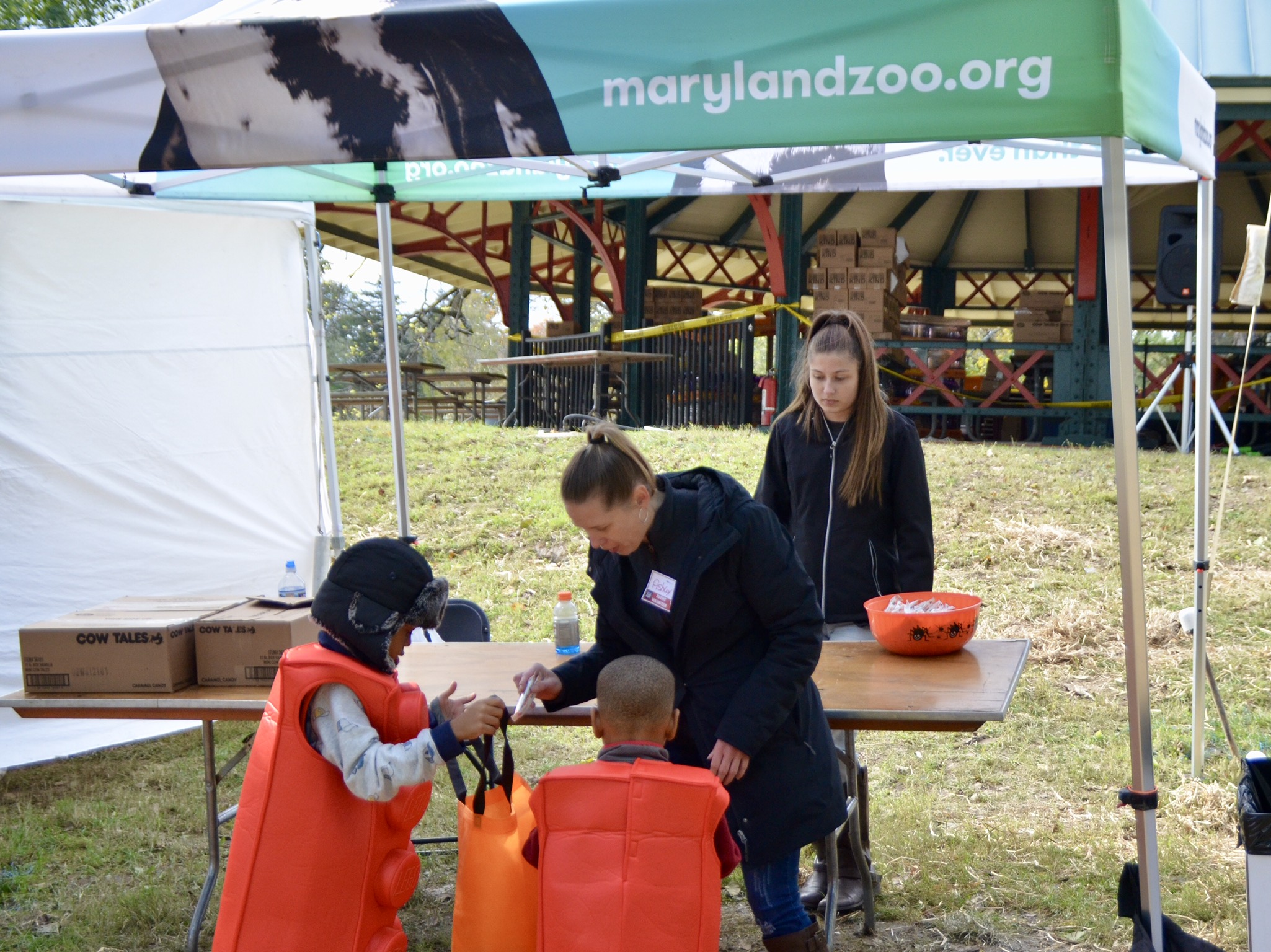 If you're planning to visit The Maryland Zoo any time in the fall, you should wait and attend ZooBOOO! It is a great perk to extend your day out at the zoo with fall festivities. It also allows annual members to come see the zoo that they know and love with an added twist.
Disclaimer: The National Zoo gave us tickets to cover the event and share our family's opinion. I won tickets to The Maryland Zoo through a Hulafrog raffle.