A group of our dads headed to Sapphire Salon in Clarksville with their daughters to learn some styling tips. This was something new for all involved so we were curious how it would work out.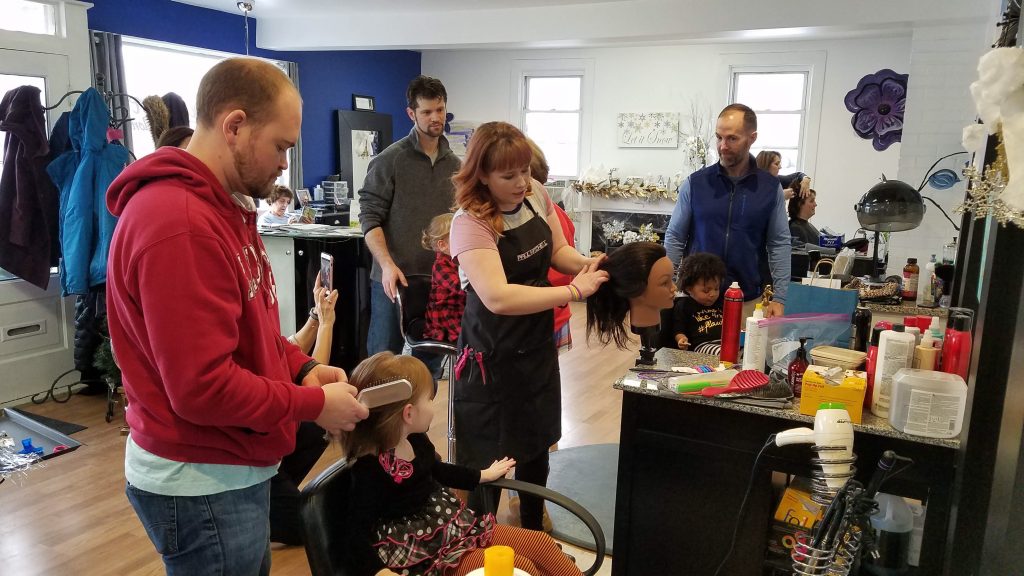 Much More Than Expected
We were blown away by the staff's hospitality. Ginny, the owner really rolled out the red carpet for our families. Guests were greeted with snacks and a giftbag full of hair supplies and coupons for Sapphire Salon's hair and spa services.
There was a stylist leading 4 dads at a time. A nail technician did the girls' nails. There was a movie playing in the back for anyone waiting. All the families had a great time. The only negative feedback received was that they wanted to learn more.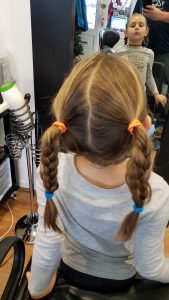 Thank You Sapphire Salon
This event was a dream of ours for the past nine months. Thank you to Sapphire Salon for taking this idea to a whole new level and beyond our imaginations all out of the kindness of your hearts. One of our gials is to transform this community's perception of dads and their role in the household being equal. You hosting us was a great example of just that. Howard County, take note.