We're loading up this month's calendar with a good mix of events and meetups. Daddy and my events will create memories for the family, while the dad only events will provide downtime and bonding among local fathers.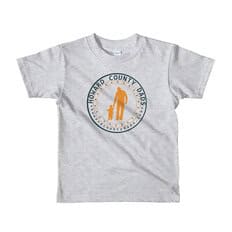 Giveaway: Buy a shirt & win big
If you buy a Howard County Dads Shirt and be entered for win one of the two MLB prizes below. Place your order by midnight July 15th and you'll be automatically entered.
Baltimore Orioles Swag Bag! — O's BB-8 beanie hat, t-shirt, reusable grocery bag, and more
2 Nats tickets! Washington Nationals home game; you pick the game (some blackout dates)
Open to Feedback on Events
Below are a few events that we already have on the books, but feel free to suggest event ideas or local events for us to meet up. Just shoot us an email at events@howardcountydads.com
---
Dads Chasing Excellence: Meeting #2
This Saturday is the second time we're getting together for open dialog amongst fathers. We'll be discussing ways to excel in our family life. The first one was a hit, don't miss the next.
More Info: Facebook Event | Email Us
Chrysalis Kids: Dance Party on the Chrysalis!
If you haven't been to one of these free Chrysalis Kids events, be sure to check this one out. This isn't hosted by Howard County Dads. Dylan will be hosting our dads gathering to enjoy the dance party with our families.
More Info: Tickets | Facebook Event | Email Us
Dads Night Out at the Orioles Game
Come on out to the ball game to get some downtime with fellow fathers. As with all of our monthly Dads Night Out events we're hosting this in collaboration with Baltimore Dads Group, a chapter of the national City Dads Group.
More Info: Tickets | Facebook Event | Email Us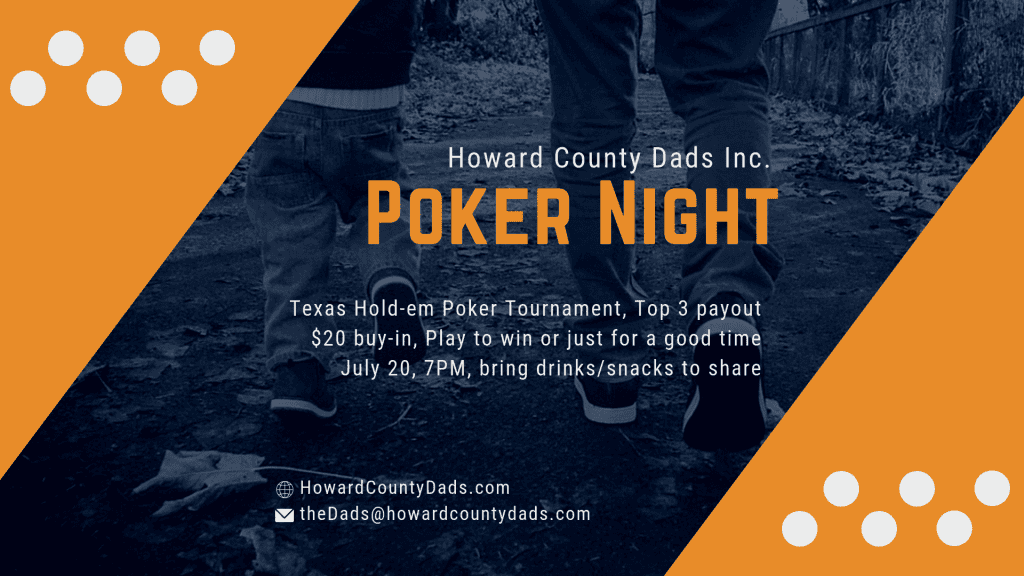 Dads Only Poker Night
We took a short break, but we're back on for poker in July! There is a ten-person limit, so hop on the RSVP right away! If history proves itself, this night will be good for a ton of great laughs.
More Info: Tickets | Facebook Event
LEGO Family Game Day
Bring the family out for a free, fun-filled Lego Sunday in Historic Ellicott City, Maryland. Lego board games, Lego building games, and Lego freestyle building. This event is hosted by two local small businesses, Classic Plastic Bricks (see our review) and Gamers-Corps. The event takes place at Gamers-Corps at 8167 Main Street.
More Info: Event Details | Facebook Event