We partnered with local doctors to deliver these facts on vasectomies & a T-Shirt Giveaway! The answers are from doctors at Chesapeake Urology, a local medial firm.
During my vasectomy consultations, the doctor answered more questions than I had even thought of. So I reached out to him and his firm to offer our families some clarity. Not only did they respond, but they also offered to sponsor a t-shirt giveaway for you all.
Chime in with a comment below for a chance to win one of our shirts. Let us know what you think of this list and content like this. Thanks for stopping through.
– Josh Benson, Chair
Are vasectomies reversible and what's the success rate?
Vasectomies should be considered as a permanent solution. However, vasectomy reversals are possible but are not guaranteed. Chesapeake Urology's Vasectomy Reversal Center of
America offers a success rate of more than 90% to couples who wish to conceive naturally. Learn more at www.vasectomyreversalcenterofamerica.com.
How long and painful is the recovery for a vasectomy?
Patients typically return to work in two days, and an ice pack placed gently on the scrotum is recommended to reduce any pain or swelling following the procedure. If you do have any discomfort, acetaminophen can be taken. Most patients can drive themselves home afterward.
How will my sex life change – my drive and ejaculation?
There are no changes in sex drive or the sexual experience from a vasectomy. A vasectomy will not interfere with a man's sex drive, ability to have erections, the sensation of orgasm, or the ability to ejaculate.
How dangerous and intrusive is the procedure?
All medical procedures come with risks, but generally speaking, vasectomies are quite safe. Very few people have complications that are minor and treatable. Each year about a half million men get a vasectomy in the United States.
What is a vasectomy procedure like?
First, a local anesthetic is administered, which results in a pain-free procedure. Your surgeon will make a small opening in the scrotum. The sperm duct, called the vas deferens, is exposed through the opening. A 1-centimeter segment on either side of each testicle is then removed.
The ends of the vas deferens are then cauterized and sealed with titanium clips and placed back inside the scrotum. A small dissolvable stitch is placed to close the hole in the scrotum. The procedure usually takes less than 20 minutes.
When can I get back on the field and . . . "play ball"?
You may have intercourse a few days after the procedure when you are feeling better. However, it is essential that contraception is used until a post-vasectomy semen analysis is obtained to confirm that there is no sperm present in the ejaculate. Your physician will instruct you on the proper waiting period at the time of your surgery.
What's the likelihood of having a child afterward?
A vasectomy is 99.85% effective as a favored birth control method. If a woman becomes pregnant after the man has a vasectomy, it is most often due to the couple not waiting for the sperm count to be zero. It typically takes about 20- 25 ejaculations for the sperm to be gone from the man's semen following a vasectomy.
For More Information:
If you reach out to Chesapeake Urology, let them know you saw this article. Their telephone number is 855-405-7100.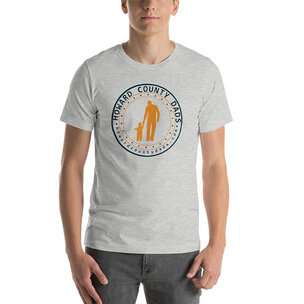 T-Shirt Giveaway
Sponsored by Chesapeake Urology, we're giving away a Howard County Dads' shirt to someone who comments below. The winner will be chosen on November 30th. Chime in below and let us know what you think about this list or your vasectomy experience. We'll contact the winner via email. User information will be kept with Howard County Dads Inc and will not be shared with Chesapeake Urology or any third parties.