How I built a beginner photo studio while expecting our first born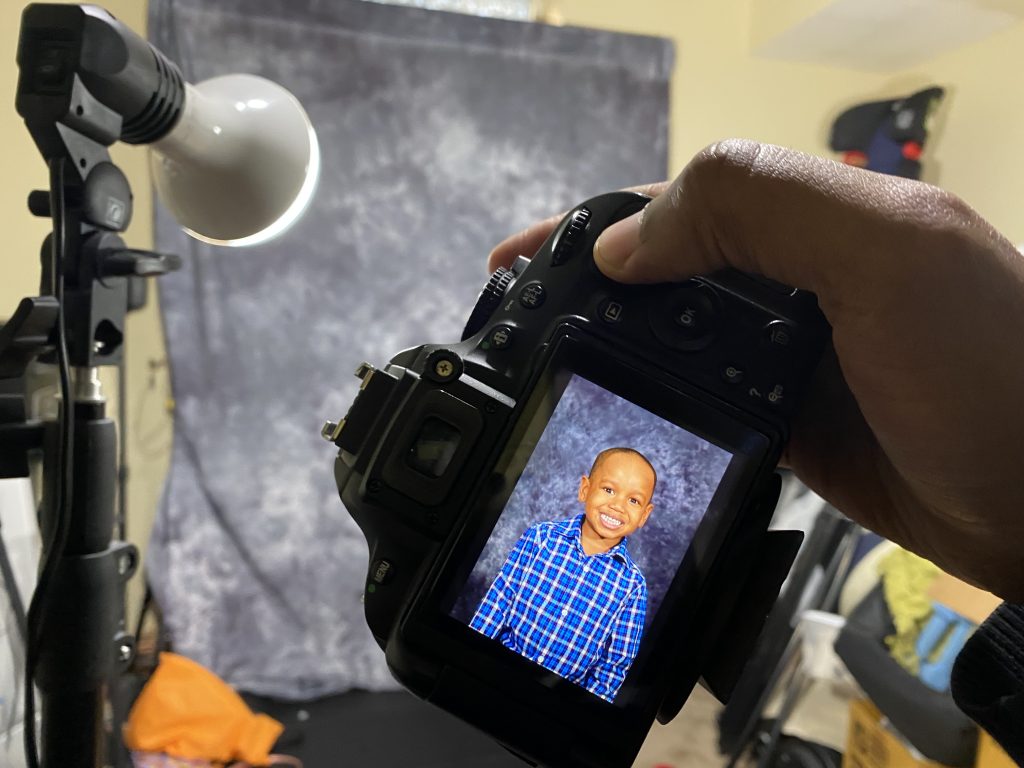 I can't imagine the anxiety of an expecting parent right now. If you need an ear, we're always here (email). What I can offer is a project to channel that energy – a starter photo studio for cheap.
Here's the essential gear to get you going
Tripod – $26
Having some type of tripod is a must. You can spend a ton on tripods and they do get more stable and provide more better support. But for under $30, having this one over nothing wins every time. Yes, I bought this same one 7 years ago and still use it for every family photo shoot for the holidays.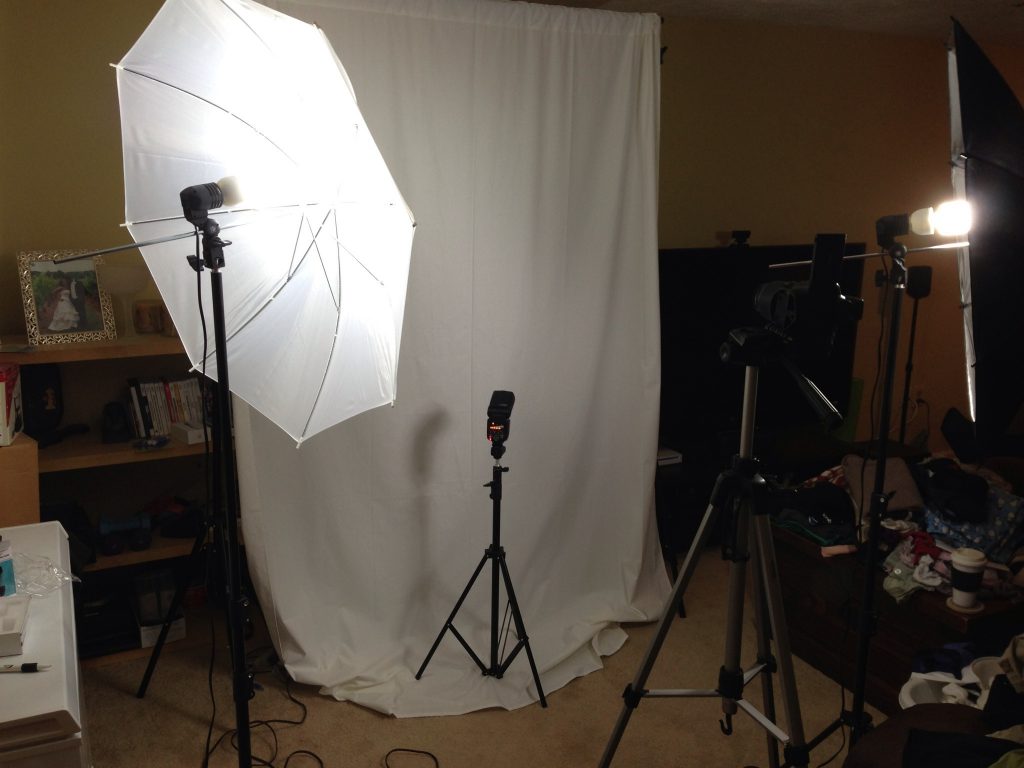 Lighting and Background Kit – $73
This package has more than you'll need, and a storage bag to pack it up. I got a kit similar to this 7 years ago and we still use it for impromptu photo shoots. The great thing about this setup is that you can even take great photos with a smartphone. The always-on lamps provide versatility over high speed sync flashes. You also avoid too many flashes on the baby's eyes.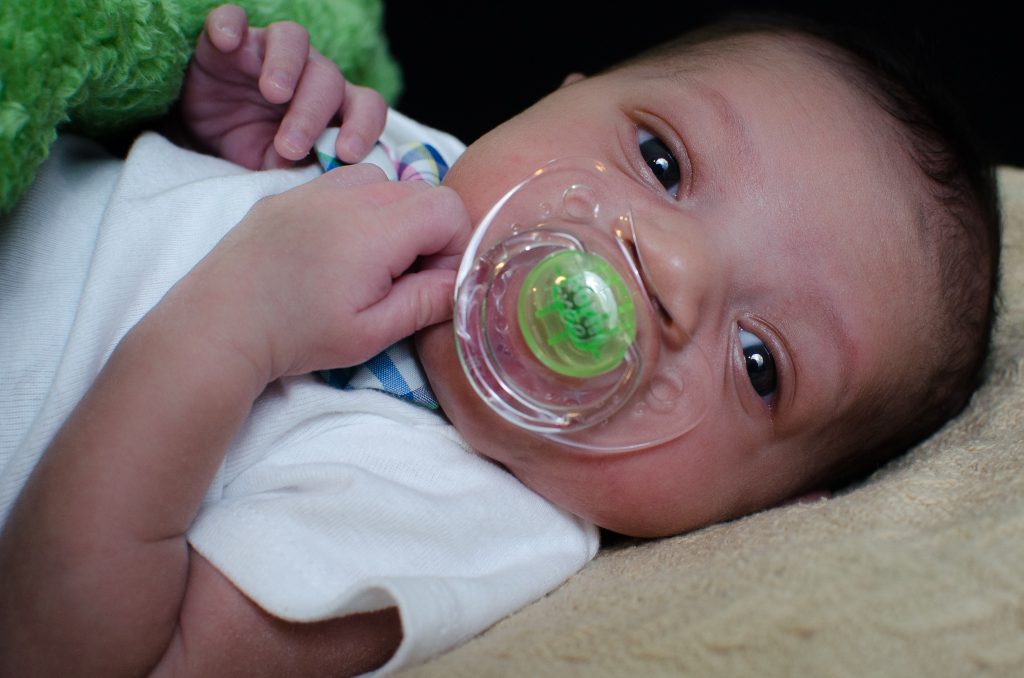 Additional Items
As you grow you'll probably add on new gear to help you get the photo you're looking for.
Quick Tips: Newborn Photo Shoots
Space Heater – overheat the area where you'll be shooting to make it cozy, especially if you have little homie shooting in the nude or "cute" crochet diaper from Etsy.
Fill'er up – a full baby is a happy baby. Shoot when they get that milk drunk look on their face as they doze off. Keep a bottle nearby.
Learn studio lighting – YouTube you're way through this – here's a good one
Don't Force It – don't expect to be done in 2 minutes. Take your time, redo an outfit or shoot plenty of times if needed. Keep expectations low or it can go bad, quickly.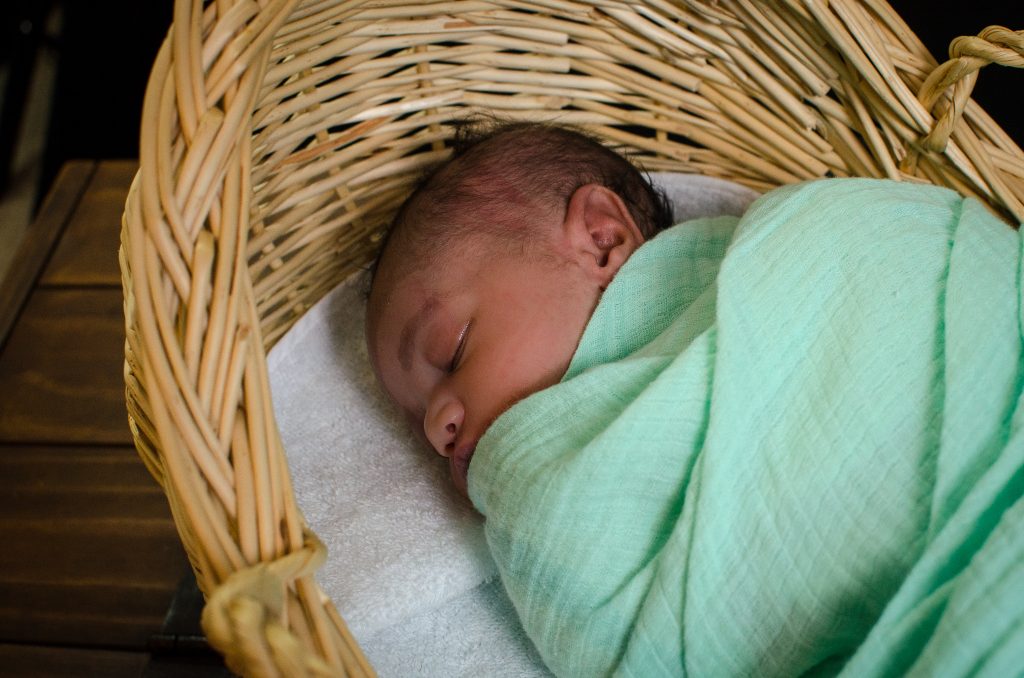 The Origin Story
I spent most of the year learning how to use a DSLR that would capture all of our family photos for years to come. With not much left in the budget, I set out to get as much studio gear as I could for under $200. At the time my lighting and background kit was $130, the AmazonBasics tripod was $30, and I bought a flash for $35. I'm glad to report that it's all still functional, beside swapping out the bulbs a few times with household daylight LED floodlight bulbs.