Some things are just so simple they're memorable. Taking the whole family or one-on-one time with Daddy, it's a cool way to spend time. Here our favorite farms in the area.
Larriland Farm
The Larriland Farm is personally our family favorite, but to be fair it's been the only one we've gone to. We go for apples, strawberries, pumpkins, peaches, sunflowers, and pumpkins, but they offer much more than that.
Produce: apples, strawberries, blackberries, black and red raspberries, peaches, sour cherries, blueberries, pumpkins, sunflowers, other vegetables
Pro Tip: Check out the concession stand for "Apple Fritters" they're not donuts, but a good treat.
Address: 2415 Woodbine Rd, Woodbine, MD 21797
Baugher's Orchard
After picking, Baugher's Orchards Market has lots more produce, baked goods, local honey, and kids' activities.
Produce: strawberries, peaches, sweet and sour cherries, apples, nectarines, plums, peas, pumpkins
Address: 1015 Baugher Road, Westminster, MD 21158
Butler's Orchard
Butler's fields are open by reservation only as a safety measure during the pandemic. The Farm Park is open with limitations.
Produce: strawberries, blueberries, tart cherries, sugar snap peas, English peas, thornless blackberries, raspberries, apples, pick-your-own flowers, pumpkins, Christmas trees
Pro Tip: During the fall there is a Pumpkin Festival with a corn maze, hayrides, hayloft barn, crafts, & music
Address: 22200 Davis Mill Road, Germantown, MD
Gorman Farm's Strawberry Fest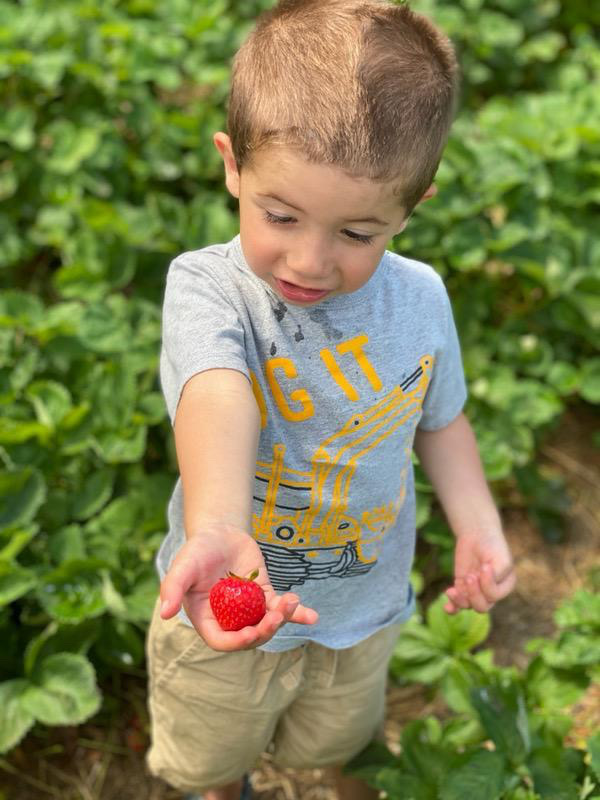 Closed for 2020: This spring session of strawberry picking runs from mid-May to early June but was not held in the 2020 season. It's expected to be back next year.
Produce: strawberries
Address: 10151 Gorman Rd, Laurel, MD 20723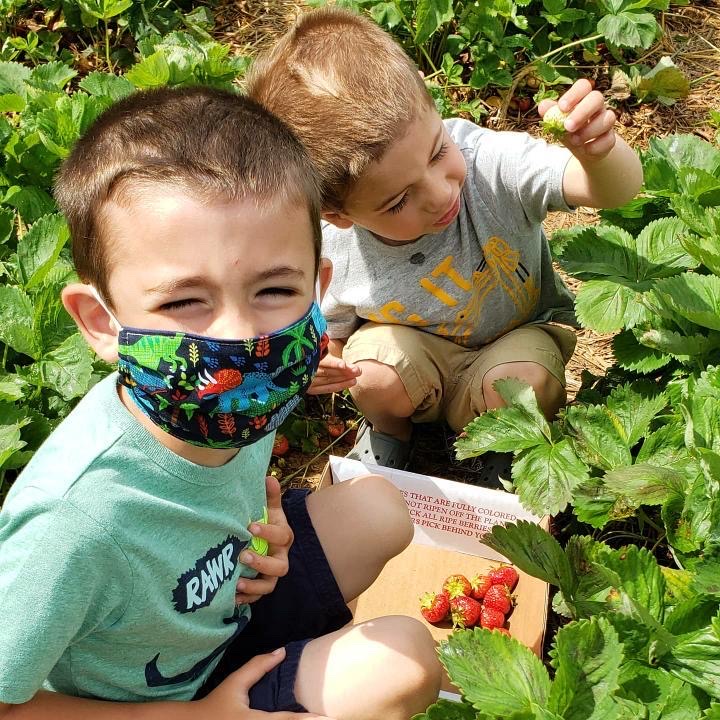 Advice for all farms
COVID-19 Restrictions
They're being implemented differently at every farm. Some are doing reservations only to really limit exposure and provide spacing between families. Attractions like petting zoos and hayrides may not be available. So be sure to look into what's available the week you plan on going, especially as local officials change regulations.
Call ahead
It's best to call before driving to the farm to find out the picking conditions. Sometimes all of the ripe fruit gets picked and the fields are closed to allow the fruit time to ripen.
More PYO Farms in Maryland
PickYourOwn.org keeps a really good list of our state's offerings, contact information, and what's in the current harvest season. Head there to explore even more options.
Planning on going?
Leave a comment and let us know if you've done this before. What farms have you been to? Any tips worth sharing? If you go let us know how it went. You can even send us a photo/video (media@howardcountydads.com) of the trip for Dad Spotlights.