Crush Mother's day this year while supporting local WOC entrepreneurs. We reached out to The 3rd, to get recommendations from their member businesses owned by women of color. Let them know we sent you. Let's get into it.
"Card My Yard-Howard is one of the best Yard Greetings Companies in Maryland. We specialize in bringing bigger than life celebration signs to our customers that bring joy and happiness." – Jetheda Hernandez
---
Ultimate Travel Set, body care products from Shea Radiance
"The Ultimate Travel Set is all of our best-selling body care products in a travel size bag for easy pampering on the go.
This set includes our signature Whipped Shea Butter, African Black Soap Body Wash, Antioxidant Body Cream, African Black soap bar, wooden soap dish, and natural sisal washcloth." – Funlayo Alabi
---
Handcrafted Bath & Body Gift Packages from ButterUp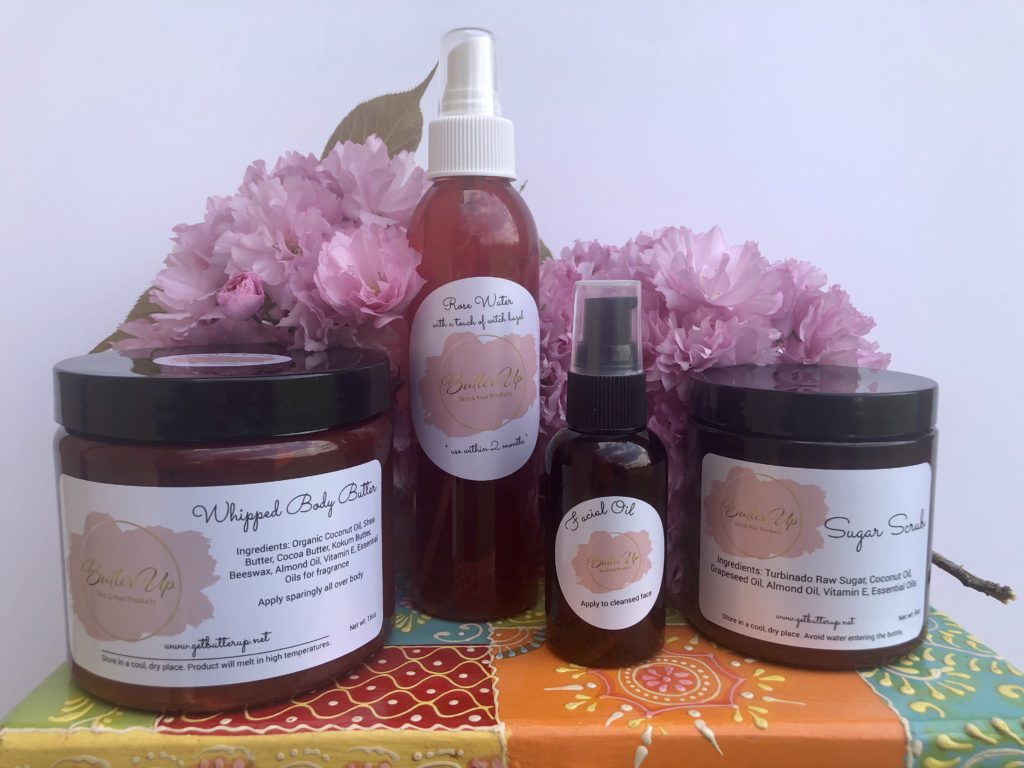 "Give the gift of glowing skin for Mother's Day! ButterUp provides handcrafted bath & body products that are all-natural and promote healthy skin. Gift packages are available with special Mother's Day packaging.
ButterUp creates handcrafted bath & body products such as whipped body butter, bath salts, facial cleansing oils, all-natural mosquito repellent, and sugars scrubs. All products are made with all-natural ingredients and promote healthy, glowing skin." – Candice Johnson
---
"Time for her flowers. Celebrate the special women in your life with a Mother's Day mini-portrait session." – Shané Gooding
---
More about The 3rd
Thank you to The 3rd for what you do for our community. As women take on the board rooms, our dads are here to support and handle the kids at home. The 3rd is a Howard County nonprofit on a mission to build a space that fosters dreams, creates community, and provides mentorship, which enables Women of Color to turn their ideas into economic power and freedom.
What's Say You?
Drop us a comment with your own gift ideas that were a hit from previous years. The more recommendations, the merrier. Good luck out there this year!