Local Howard County Dad, O'Dell Lewis reached a point where he needed to spend more time with his youngest daughter. So he created monthly Daddy Daughter Days to be intentional about dedicating time to enjoy activites with her.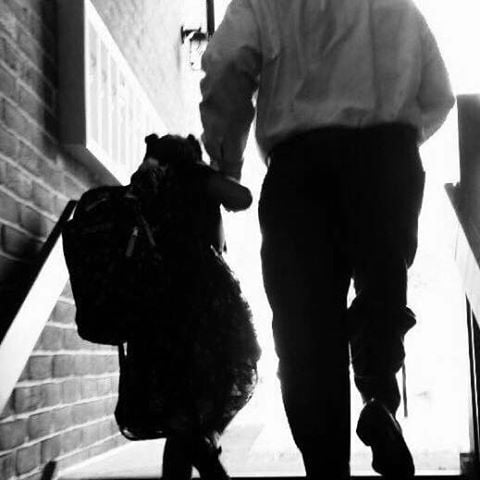 Sharing Dad's Time
Daddy Daughter Days or DDD started around 2015 when O'Dell's youngest daughter, Sarah turned eight. He had spent much of his downtime coaching and supporting the athletics of his older son, Noah. 90% of dad's spare time went to Noah for a six-year stretch.
Initially, Sarah was too young to hang, but now she was of age and was missing out on time with dad. Once Noah got into high school, this freed up more time for O'Dell to spend with Sarah.
The Moment of Clarity
O'Dell clearly remembers having a talk with his wife about making a change. "My wife and I agreed that I needed to spend more quality time with Sarah". They started Daddy Daughter Days to be more intentional about giving undivided attention to Sarah and their relationship.
A Rocky Start
Initially, O'Dell would plan out their adventure two weeks ahead of time and let Sarah know to build up the anticipation. In theory, this was a great idea. In practice, it didn't translate. As life happens, they would need to cancel plans due to work commitments or last-minute surprises.
"Things would always pop up! DDD started to look more like Daddy Disappoint Day."
Figuring it Out
The Lewis gang didn't give up, or let DDD just fade as an idea. They made adjustments and found out what worked. They decided to work together and make plans the day before their adventure. That worked out so much better and it has been smooth sailing since that change.
Picking Events
When planning out their expeditions, there are a few criterea items that any DDD idea must meet.
Educational
There has to be an element of learning. They really enjoyed visiting DC and learning about the history lessons to be told from the national monuments.
"I took my 8 year old daughter to DC for our monthly Daddy Daughter Day"
Economical
The idea is to keep costs low and not to spend a bunch of money. Daddy Daughter Days were created to be simple days out with a focus on bonding, not a bunch of expensive thrills and frills.
Fun
Catching up on quality time means enjoying each other's company. O'Dell and Sarah want something to look forward to each month and keep the monthly tradition going. Making sure all have a good time is vital to DDD's.
Thank You for Sharing
The Dads Planning Team and I would like to thank O'Dell and his family for sharing with us. It's so important to be intentional about spending quality time with your kids. Going through the motions with such busy schedules is really easy. Take some time and dedicate it to some routine one on one bonding time, especially when you have multiple kids.
Dad Spotlight Question
We like to end Dad Spotlights by asking, "What's the most important characteristic for a dad to have?"
"Being there. Showing up when you say you're going to show up is very important. Growing up not always having a male role model and my peers not having their fathers around, it means a lot to just be there."
What About You
Have you been able to set aside time to just get out with you and one of your kids?
Did you experience it as a kid with your parents?
Comment below if this post inspired.