HCPSS says we're in this for the long haul. Our students will be virtual at least until April, so it's worth making your kids' workstation as comfortable as possible. Brent and I have some tips on getting essentials for your setup.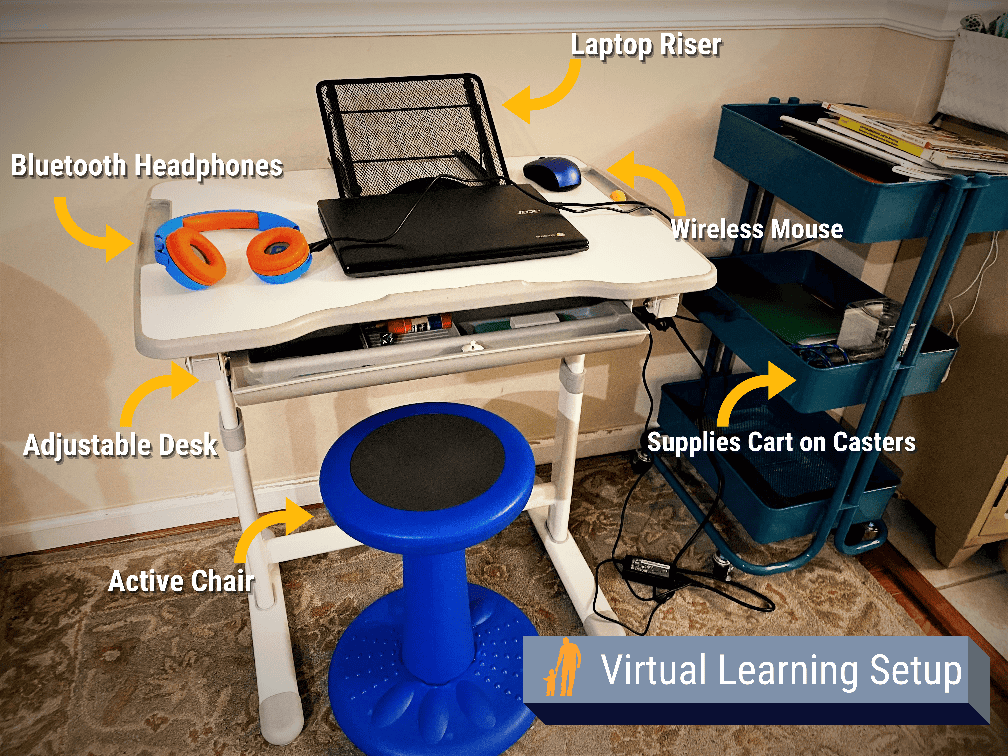 Have any virtual learning victory items?
Hopefully, your kids are comfortable and have found their routine by now. Have you gotten anything that makes your setup easier? Share in the comments or tag us in a photo on social media. Then check out our virtual learning victory items below.
Headphones
Wireless is a must
We've been through lots of options and we ultimately splurged on these Bluetooth headphones for kids: earbuds, headsets with a stick microphone, over the ear wired ones. Any of the wired ones were a pain, especially when the kids are told to do planks, dance, or some other physical exercise.
The nice ones are pricey
I admit that I've never bought headphones for more than $30 for myself (cheap dad here), but I've also never had to use any every day for a full school year. For even half of the school year, we figured it was worth getting a reliable and comfortable set.
Storage
The key here is organization and accessibility. Brent came up with a great idea to use this wall-mounted rack. It not only fits the Chromebooks, but the sides have an opening for a charging cable.
Each of our kids has triple-level storage carts that they can wheel between rooms to work in silence.
Power Management
Chromebooks, Bluetooth headphones, tablets, reading lights – they all need to be plugged in at some point. Adapters like this are crucial.
They have a variety of these on Amazon with different numbers of outlets and ports. You can't go wrong having these around the house.
Chair
The chairs we got for our kids, Active Chairs, are just a game-changer. Asking them to sit in a traditional seat all day is a tall order, too tall. We reviewed the Active Chair earlier this month. Check out the review here.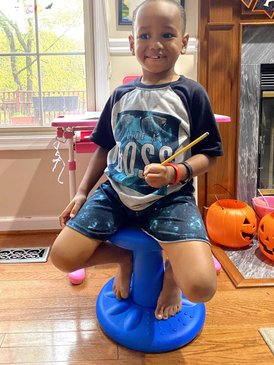 Laptop Stand/Riser
Looking down at the screen to read became too much for our 2nd-grader. It is much less strain on his vision to have the screen at eye level. Apparently it's better for your posture too.
Leave a Comment
What does your workstation look like? Let us know in the comments or tag us, @howardcountydads. What do you think about this list? Anything worth adding to your setup?