Our 21-month-old son, Wyatt has a congenital heart defect (a CHD). He recently had open-heart surgery and just returned back home. It was definitely hard, especially the moment they took him back for surgery. My husband, Aaron, has been amazing through it all though. The first couple of nights were so terrible. He would stay up and lay in bed with Wyatt and comfort him. Out of everything we all did to try and comfort Wyatt, nothing compared to his father singing to him while in the hospital bed. That was his favorite! #dadoftheyear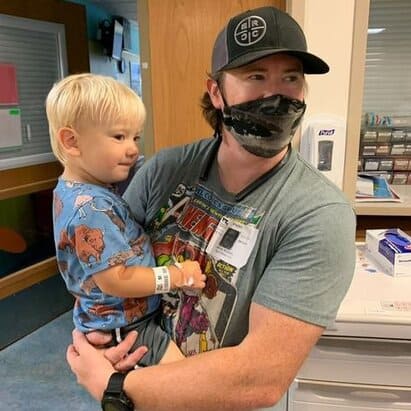 Have a Dad to Spotlight?
We'd like to thank Anna for sharing her family's story and their rough journey this summer. If you'd like to put a local father in the spotlight, for being an amazing father like Aaron, let us know.