In a recent post, I shared my struggles with getting my boys to brush their teeth long enough on their own. I got two enthusiastic recommendations from fellow HoCo dads, Joe & Ian, to try out the Disney Magic Timer App from Oral-B.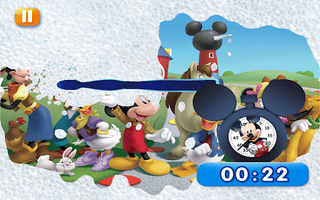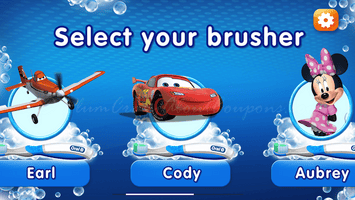 My wife discovered it at the same time. It is a game changer! Oral-B created a free Magic Timer app. It's available for iOS and Android. It's a great way to gamify your kid's oral hygiene.
What Are Other Dads Saying?
We've been using the Disney Timer app for the past few weeks; it's been a big hit.

– Ian, Howard County Dad
"It basically gamifies brushing. You watch a short (3-5 second) animation or video clip, then it starts a 1 or 2 minute countdown while revealing the digital sticker they get in their sticker book. Every once in a while they unlock an achievement that gives them an extra sticker. You are supposed to unlock each character with each purchase of a tube of toothpaste or toothbrush, but you can also unlock them with pictures on Pinterest."

– Joe, Howard County Dad
Pros
We have been using the app for a week and they really enjoy using it. It detects Disney branded toothbrushes it customizes the brushing experience with matching customer animations. Each time you brush you earn new stickers and brushes are tracked in the calendar feature. The more of their products you buy, the more characters you unlock.
Cons
We like this app, but there were some setbacks. It changed our routine a bit because we have to brush one at a time now. They prefer their character and name to be up & they're not afraid to let you know.
Neither of our phones would detect the Monsters Inc. toothbrush. We also wish that it would sync activity across both of our phones. That cuts down on their achievements and calendar tracking.
Overall
They're having a blast each night. After trying lots of tactics, this is by far the most effective tool to motivate them to brush their teeth well. Thanks a lot to Joe & Ian for the recommendation.