Infantino sent us one of their carriers to hear what a dad thought of it and share my honest opinion. I gave it a try and here is the review.
After having my second child, having a comfortable and reliable carrier became an essential item. It allowed me to keep up with my oldest while keeping my youngest close and safe. As a result, I have tried many different carriers.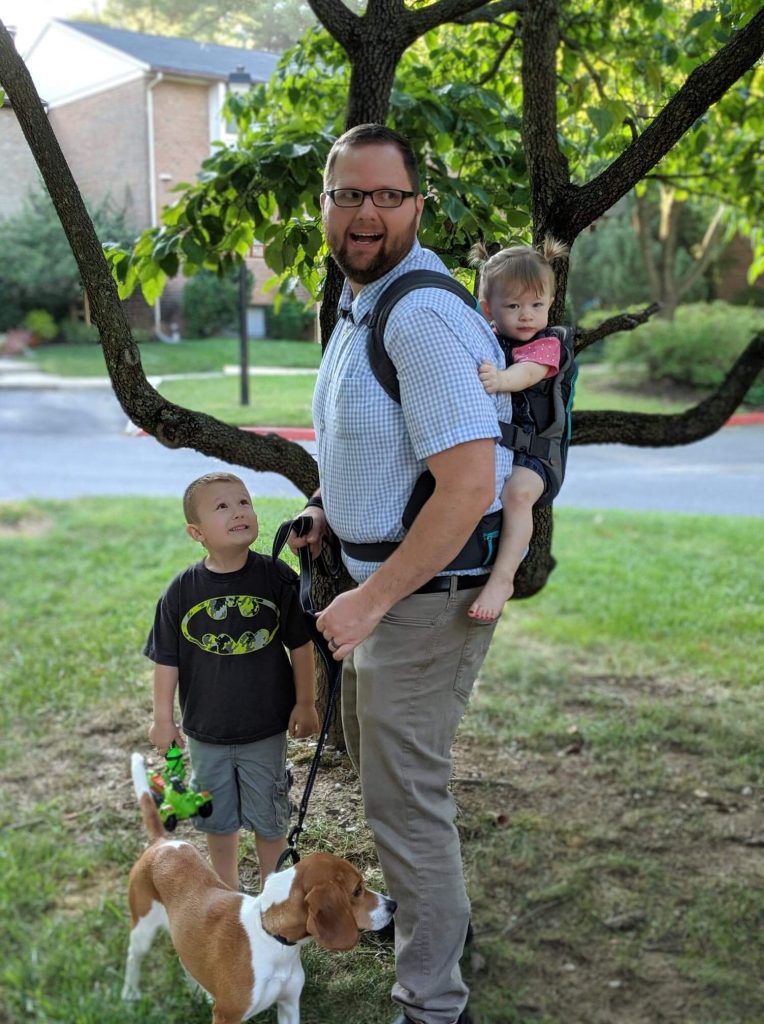 The first thoughts
After trying out this product in exchange for a fair and honest review, I would say the Infantino Carry on Multi-Pocket Carrier is by far the best carrier I've ever used and is great for an active lifestyle. This carrier would be great for any activity from running errands to hiking in the woods.
The details
This carrier supports children 8 to 40 pounds and can be used in four different ways; facing-in with a narrow seat for newborns, facing-in with a wide seat for babies, facing-out for older babies, and back pack for toddlers. My youngest is just becoming a toddler and exploring the world, so we used the back pack carry option for her. She was comfortable and loved being able to see things from a higher advantage point. The padded shoulder straps make using this carrier comfortable even as your children gets older and more active. The adjustable waist belt allows this carrier to be used for any caregiver of any size. My wife and I have were both able to comfortably use this product even though we are vastly different sizes.
Additionally, the 6 pockets are very convenient for carry the essentials you want to keep close at hand. I was able to fit my phone in every pocket. Meanwhile, the side pockets are great for your wallet or keys. While the front pockets were able to fit a small number of diapers, small container of wipes, a pouch of baby food, and hand sanitizer. This is by far my favorite feature and is great for any parent trying to stay organized while on the move. The only essential that may be hard to fit would be a sippy cup and/or bottle. However, I just strapped a water bottle to the adjustable waist belt.
Many other reviews stated they got hot while using the product. I too had a similar experience. However, this won't stop be from using the product or giving it as a gift. I would consider putting an ice pack in one of the pockets to compensate for the heat.
The flexibility
With limited storage space, having a carrier with the flexibility to go from infant stage to the toddler years is very important. The carrier is machine washable. So, after a fun day at the petting farm or zoo, you can throw it in the washer.
The bottom line
Overall this carrier is a safe and reliable option that is best in class for active parents. It offers much more versatility that will allow you use it for years instead of months. Buying things that will grow with you is critical piece when selecting in baby gear these days.